Weekly Turkey Report(20-27 Aug): Turkish troops evacuated... AI strategy revealed...
Weekly Turkey Report(20-27 Aug): Turkish troops evacuated... AI strategy revealed...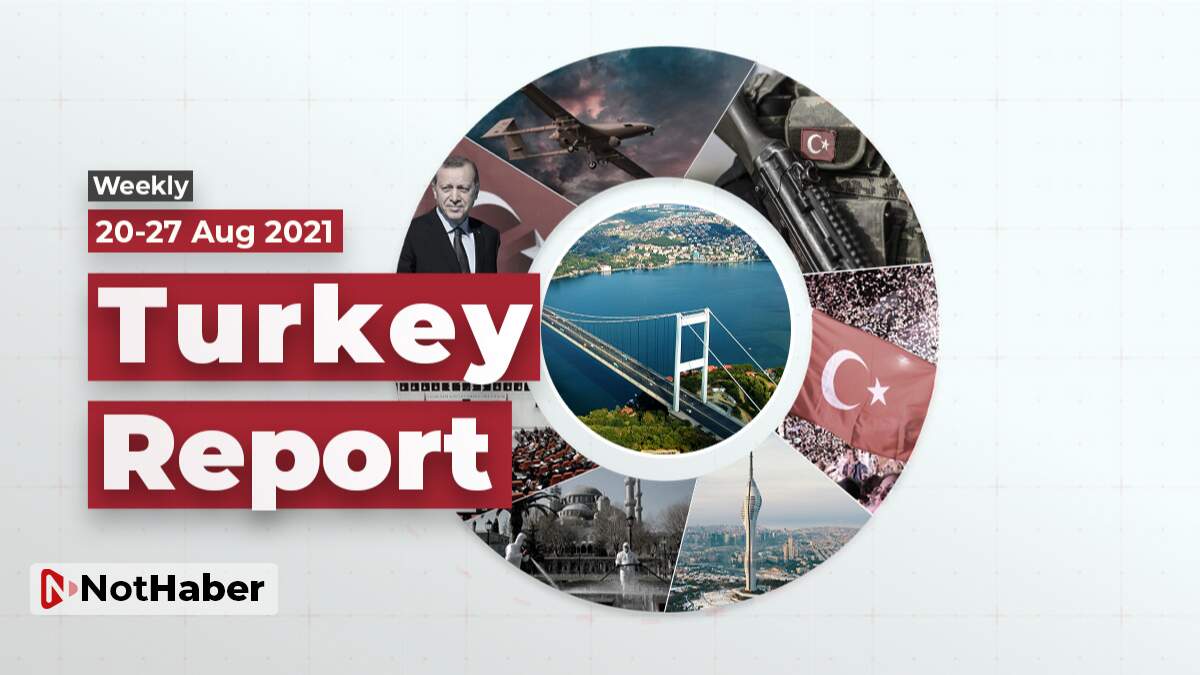 Turkey has started evacuating its troops from Afghanistan, a strategic artificial intelligence road map is revealed and more…
Turkey has started evacuating its troops from Afghanistan.
The Ministry of National Defense said in a statement on Wednesday that, Turkish Armed Forces are returning to their homeland with the pride of successfully fulfilling the task entrusted to them.
Since 2002, the Turkish Armed Forces have operated in Afghanistan under the UN, NATO, and bilateral agreements to contribute to the peace and stability of the Afghan people.
The statement also noted that as many as 1,129 civilian Turkish citizens were evacuated through military aircraft during the process.
President Erdogan discussed the situation in Afghanistan with his counterparts, Angela Merkel and Vladimir Putin.
The leaders addressed the issue of migrants, along with regional issues and bilateral relations.
In his phone call with Merkel, Erdoğan stressed that Turkey is already hosting five million asylum seekers and cannot handle an additional burden of migration from Afghanistan.
Meanwhile, in his conversation with the Russian president, He described the launch of the talks between the Taliban and the Republic leaders in Kabul as promising, and point out the necessity to keep the channels of dialogue open during this period.
Turkey revealed a national road map for the field of artificial intelligence with a ceremony.
Industry and Technology Minister Mustafa Varank announced that artificial intelligence is estimated to contribute between $13 trillion and $15 trillion to the global economy by 2030.
The strategy outlines six priorities that revolve around supporting Turkey's artificial intelligence initiatives and increasing employment by training researchers in artificial intelligence.
With this plan, Turkey aims to employ at least 50,000 people in the sector by 2025 and become one of the top 20 nations in this field.
Turkey developed its 1st indigenous microprocessor.
The industry and technology minister Mustafa Varank introduced the country's first indigenous microprocessor, named Cakil, at the International Defense Industry Fair.
Minister Varank described it as a prototype of the security system that is implemented on turkey's borders.
The microprocessor will be used to help the security forces by identifying people carrying foreign objects.
With this development, Turkey will reduce its dependence on importing such products from other countries.
The national women's volleyball team finished the group stage flawless at European Volleyball Championship.
The national team made four out of four throughout the matches of the group stage, beating Romania, Ukraine, Sweden, and Finland.
In their last match on Tuesday, the team beat Netherlands 3-0, marking its fifth victory of the Women's European Volleyball Championship.
The team will face 4th of Pool B on August 29 in the Eight Final round.