World Report (11-18 Sep) Latest news in the world
World Report (11-18 Sep) Latest news in the world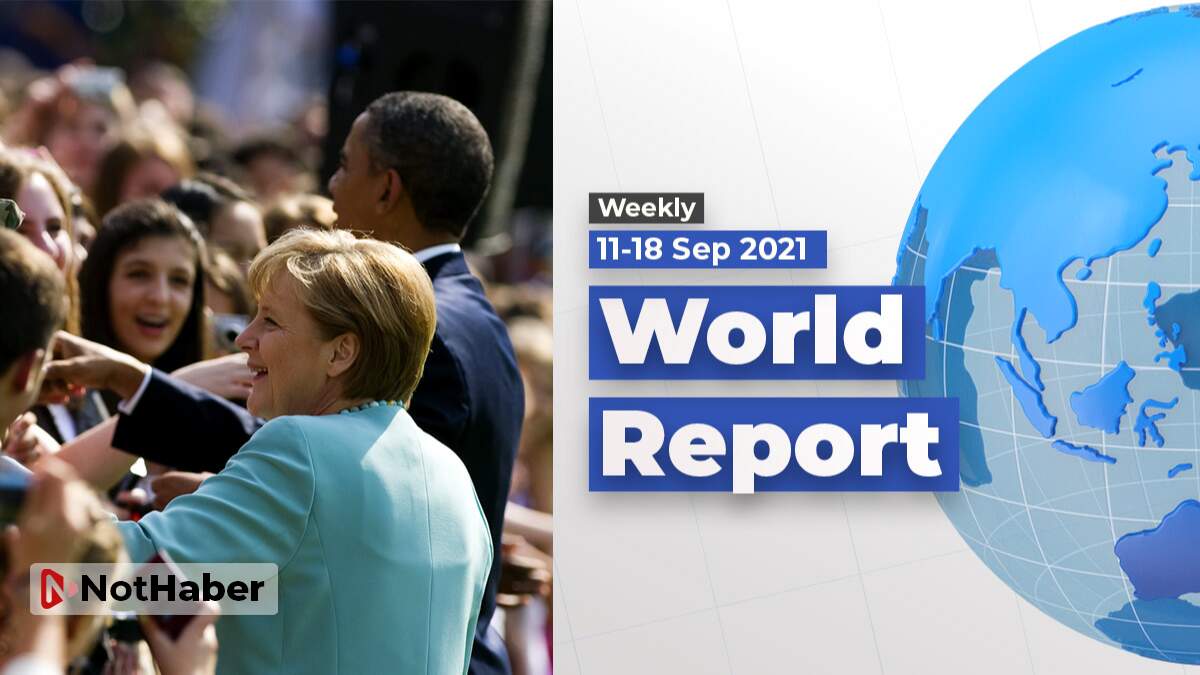 Majority of Europeans think Germany's star is fading, 4 amateur astronauts for space tourism, Thousands of Migrants at Texas Bridge and more...
Majority of Europeans think Germany's star is fading
A majority of Europeans believe Germany's star is fading, a new survey has revealed, as the country prepares for life without Angela Merkel. The poll, released ahead of Germany's federal election on September 26, shows 34% of Europeans surveyed think the best is behind the country.
Germans are the most pessimistic of the dozen EU countries surveyed, with 52% seeing their nation as a declining power, according to the poll, released by the European Council on Foreign Relations think tank. Majorities in eight other countries -- Austria, Hungary, Poland, Italy, the Netherlands, France, Bulgaria and Denmark -- all agreed.
4 amateur astronauts in giant leap for space tourism
Elon Musk's SpaceX has launched a crew of four amateur astronauts into orbit, in the company's first foray into the growing space tourism industry. It is the first time a spacecraft will have circled the earth with no professional astronauts on board.
The four - two contest winners, a health care worker and their billionaire sponsor - will spend three days orbiting the globe in SpaceX's Crew Dragon capsule before splashing down in the Atlantic Ocean this weekend. SpaceX's launch comes after Virgin Galactic and Blue Origin launched their first commercial flights in July. The capsule and Falcon 9 rocket blasted off from NASA's Kennedy Space Centre in Florida on Thursday.
Thousands of Migrants Huddle Under Texas Bridge
Thousands of migrants were crowded under a bridge outside the border community of Del Rio on Thursday, part of a massive surge in migration across the Rio Grande this week that has overwhelmed the authorities and caused significant delays in processing the arrivals.
The U.S. Border Patrol said that more than 9,000 migrants, mostly from Haiti, were being held in a temporary staging area under the Del Rio International Bridge as agents worked as quickly as they could to process them.
Latvian soldiers stormed Russian invasion exercise on streets!
Surprise urban military drills in Riga have both angered and amused residents as soldiers fired blank rounds and staged training drills in the streets of the Latvian capital. The city was turned into a simulated warzone at the weekend, with heavily armed soldiers firing weapons among startled civilians who appeared to have been given no warning of the drills.
Footage of the exercise did not show any markings or boundaries as civilians picked their way through groups of soldiers shooting rounds at one another. Though some civilians seemed to be amused and entertained by the drills, the Latvian government has faced criticism after residents said their children were terrified.
The Taliban will have regular and disciplined army soon
Qari Fasihuddin, acting army chief in the Taliban, has said that Afghanistan will soon have a "regular and disciplined" army of its own. Fasihuddin made the statement during a press conference in Kabul on Wednesday.
Discussions are underway to decide on the formation of a "regular, disciplined and strong army" in the near future, Qari Fasihuddin said. He added that soldiers will be trained to defend the boundaries of Afghanistan. Even Taliban spokesman Ahmadullah Muttaqi confirmed in a tweet that Afghanistan will "soon have a well-organised army and force".