Weekly Turkey Report (1-8 Oct.) F-1 Turkish GP starts, Turkey's e-car hits the road in 2022...
Weekly Turkey Report (1-8 Oct.) F-1 Turkish GP starts, Turkey's e-car hits the road in 2022...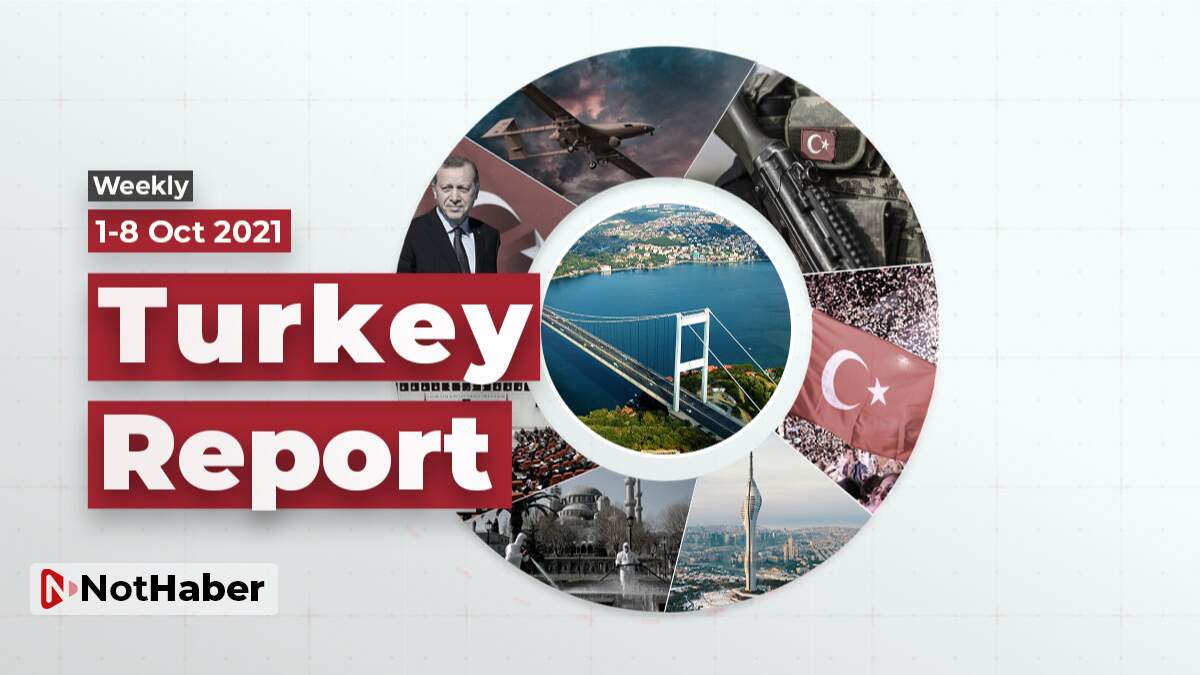 Formula One Grand Prix starts in İstanbul, national electric car will be mass-produced and more…
Formula One Grand Prix starts in İstanbul.
The preparations for the eagerly awaited event come to an end.
Formula-one Grand Prix which will be stage 16 in the world championship, returns to Istanbul after a nine-year break.
The event will be held on 8-10 Oct. At the Intercity Istanbul Park circuit.
The 5.3 km race track features 14 turns including its famous Turn 8.
This year's race is scheduled to receive about 100,000 people despite the high demand for tickets.
1915 Çanakkale Bridge appeared on the cover of the American magazine Engineering News-Record.
On the cover, The Çanakkale Bridge is introduced as a representative of Turkey's rich past and hopeful future.
The Magazine also devoted a 10-page special section to the Bridge.
The Bridge that will connect Europe and Asia will become the world's longest mid-span suspension bridge with its unique technical features.
Turkey's indigenous electric car will be mass-produced next year.
The car's developer consortium Turkey's Automobile Joint Venture Group continues its efforts at full speed.
The company'S Ceo Gürcan Karakaş said the domestic car is undergoing crash tests currently and they plan to begin its mass production by the end of 2022.
The car will have a range of between 300 to 500 kilometers and it will reach 80% charge in under 30 minutes.
In the past weeks, the national electric car was displayed at Teknofest.
Lazer guided mini-missile METE is arriving soon.
Defense Industry President İsmail Demir announced the arrival of the mini-missile METE and mentioned its features.
According to Demir, the mini-missile will be used in unmanned aerial, ground, and sea vehicles. It can also be fired by a single worker with a grenade launcher.
He also said that the missile will hit the target as accurately as the Olympic champion archer Mete Gazoz.
In 2019, its developer Roketsan unveiled the mini-missile at the International Defence Industry Fair.
It is currently going through firing tests.
Turkey sent 33 tons of fod aid to Afghanistan.
The Turkish Red Crescent delivered the aid to the Afghan Red Crescent at a ceremony in Kabul.
The aid will provide 16.000 people with food for a month.
Turkish Ambassador Cihad Erginay said Turkey gave a helping hand to stop Afghan people's continious suffering and urge all countries to do their part.
He also said more aid will be sent in the coming months.