Weekly Turkey Report ( 24 Sep-1 Oct.) : Erdoğan meets Putin, Paris Agreement to be ratified...
Weekly Turkey Report ( 24 Sep-1 Oct.) : Erdoğan meets Putin, Paris Agreement to be ratified...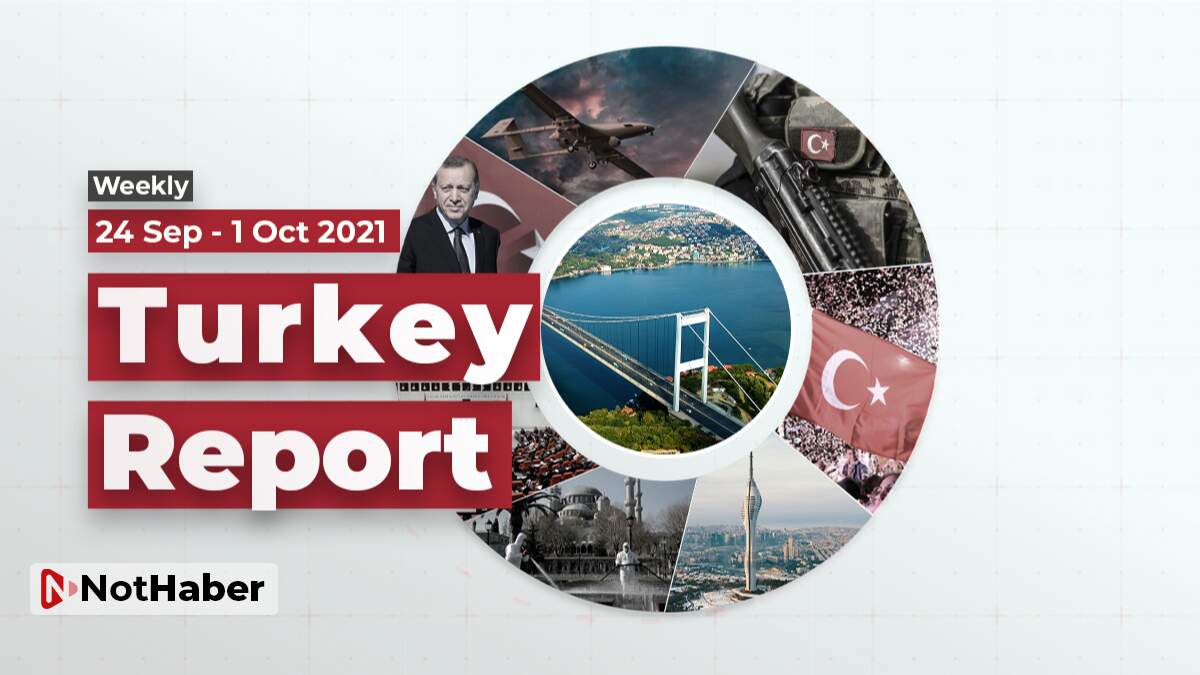 President Erdoğan and Putin hold talks, Turkey will ratify Paris Climate Agrement and more...
President Erdoğan and his Russian counterpart Putin hold face-to-face talks in Sochi
The two leaders met to discuss the recent violence in Syria's İdlib province and Moscow's possible expansion in military defense systems sales to Ankara.
President Erdoğan pointed out the importance of Turkey's joint actions with Moscow on the Syrian conflict.
Putin said the cooperation between the two countries on the issue of both Syria and Libya continues successfully.
He also touched upon the Nagorno-Karabak conflict saying that cooperation with Turkey is crucial in maintaining the cease-fire and ensuring permanent peace in the area.
Turkey is ready to ratify Paris Agreement on climate change
The Turkish government will submit the Paris Agreement on climate change for ratification to parliament.
President Erdoğan said that the ratification process will be completed before Climate Change Summit in Glasgow in November.
Turkey was among the first signatories of the agreement but it hadn't initiated the ratification process due to injustices in the obligation of the countries.
Turkey pledged to reduce emissions by 21% by 2030.
It ranks 16th in the world with %1 of carbon emissions, while the top 10 largest emitter countries account for 67% of the world total.
Turkey's first-ever indigenous electric train will be mass-produced next year
Minister of Transport and Infrastructure announced that the testing process of the national electric train set with a speed of 160 kilometers per hour is finished.
The minister emphasized that the national train serves as a locomotive for the development of the domestic industry and stated that they prioritize passenger safety and comfort on the train.
He also noted that they are working on a domestic-made high-speed train that can hit over 225 kilometers per hour.
The electric train is aimed to start operating in 2023.
Turkish scientist proves spinach can accelerate wound healing
According to the Turkish Scientist Serkan Dikici, decellularized spinach leaves can be "tolerated" by the body and can be used in clinical trials on the recovery of wounds.
For this study, Dikici won a doctoral research award in the United Kingdom.
With this study, he aims to promote the use of plant leaves in clinical trials in place of experimental animals.
The young scientist believes the project will make an important contribution to the world of medicine and science
The study is planned to be completed in December 2022.