Weekly Turkey Report(2-9 July) : Eco-friendly solvent produced, Delta Plus reaches Turkey
Weekly Turkey Report(2-9 July) : Eco-friendly solvent produced, Delta Plus reaches Turkey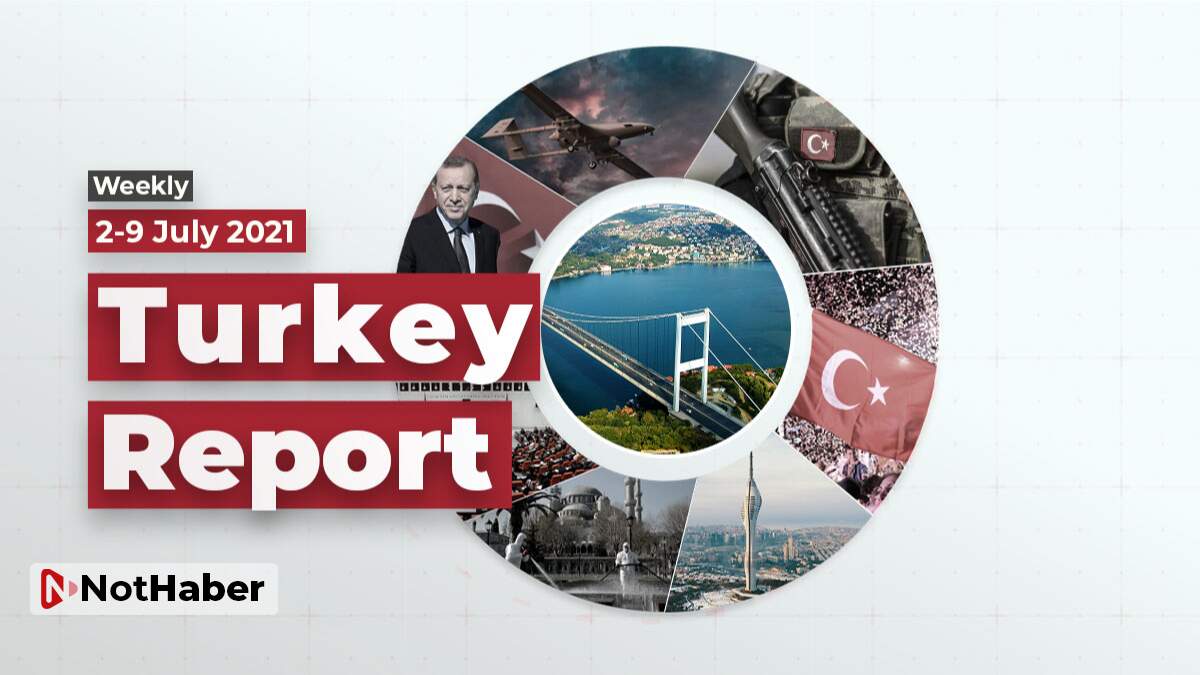 Turkey's Maarif Foundation teaches Turkish to foreign students Turkish scientists develop eco-friendly solvent and more…
Turkey's Maarif Foundation has started to work towards their goal of teaching Turkish across the World.
Maarif Foundation President Birol Akgun mentioned the institution's activities in the last five years and its future vision,saying that they have a function to contribute to the universal goal of providing quality education to every child, and thus contributing to the sustainable development goals
Noting that the instution has established a Turkish teaching unit, Akgun said they have also formulated a curriculum for the first time to teach Turkish in all classes from kindergarten to high school.
The institution continues its efforts determinedly to teach Turkish across the world.
Turkish scientists develop a solvent that separates paint and plastic without damage.
The solvent which was developed in the laboratory of Yalova University is odorless and environmentally friendly. With its natural compounds, it is close to water which is the most used solvent in the industry, and so it is safer than most solvents.
With the solvent, plastic products which would normally loose its quality when being melted, can be separated from the paint on them, without causing any harm.
Apart from plastic products, it can also be used on graffiti , car paints, or any kind of surface that is painted.
Foreign Minister Mevlut Cavusoglu spoke at the 4th Ukrainian Reform Conference in Lithuania.
In his speech, He expressed gladness with the concrete results of the reforms for the Ukrainian people.
Pointing to the importance of developing NATO-Ukraine cooperation, he said that Turkey wants a Ukraine that strongly trusts its own people and is able to protect its sovereignty and territorial integrity, and said that Turkey will continue to support Ukraine and its reform efforts.
After the conference, Mevlüt Çavuşoğlu also met with foreign ministers of Estonia, Hungary and Lithuania.
Turkish Health Minister Fahrettin Koca announced that the newest variant of the coronavirus Delta plus was seen in 3 people in Turkey.
He stated that the cases are in three different provinces, including one in Istanbul, adding that the general health of the patients is good.
Emphasizing that at least 70 percent of the population must be vaccinated in order to form social immunity, Minister Koca signaled that the limit for the third dose of COVID-19 vaccine could be reduced to under 50 years of age.
The Turkish Statistical Institute (TurkStat) released population figures based on data from 2020, as World Population Day approaches.
With a population of 83.4 million people, Turkey now ranks 19th among 235 countries by population size, making up 1.1% of the world's total population.
Turkstat also published statistics on fertility rates,within the theme of prioritizing reproductive health and all human rights of World Population Day this year. Accordingly, the total fertility rate in Turkey that was 2,38 children in 2001, dropped to 1.76 in 2020, indicating that fertility remains below the population's regeneration level of 2.10.