Weekly Turkey Report (30 July-6 August) Wildfires rage in Turkey… National athletes bag medals...
Weekly Turkey Report (30 July-6 August) Wildfires rage in Turkey… National athletes bag medals...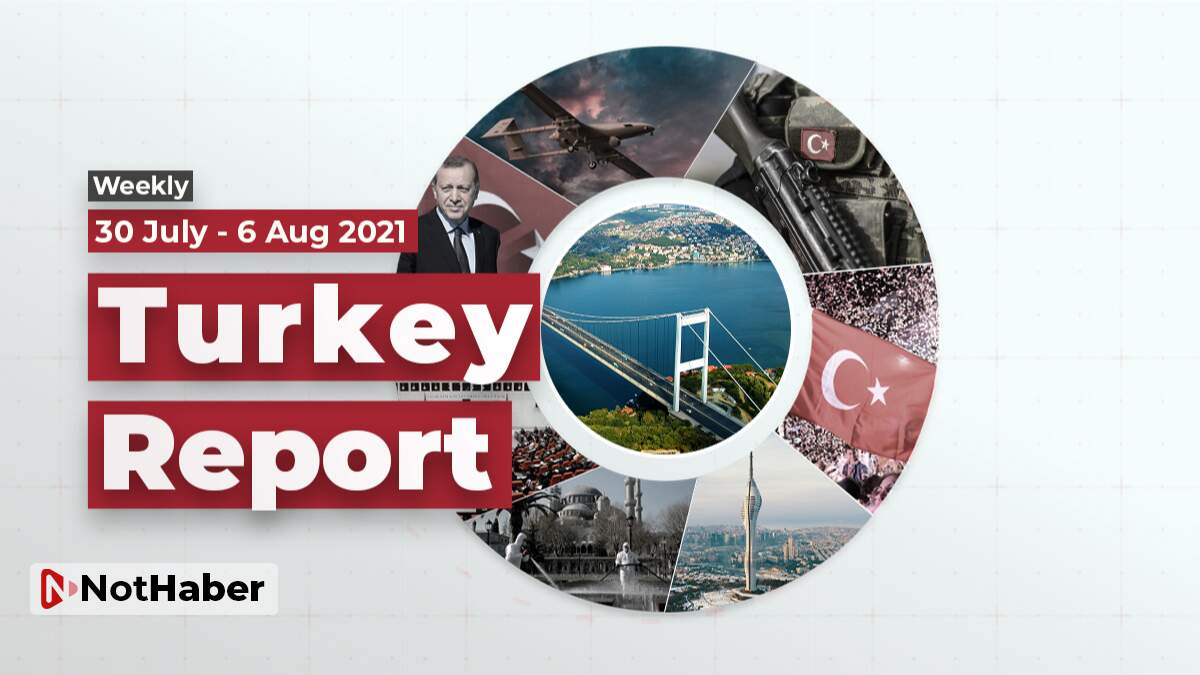 Turkey has been dealing with massive forest fires, national athletes bag medals at Tokyo Olympics and more...
Southern Turkey has been battling massive forest fires for more than a week.
The first fire broke out last Wednesday in Manavgat district of Antalya province spreading rapidly as the flames fuild by strong winds.
Since then there has been more than 150 blazes in 38 provinces including major ones in southern coastal provinces of Muğla,Bodrum and Mersin.
The fires that arose from extremely high temperatures led to unprecedented devastation of villages.
Thousands of people have been evacuated from their homes and at least eight people have lost their lives in the fires.
While many of the wildfires have been brought under control,the fight still continues unabated in some areas.
***
The forest fires are getting under control with the help of ally countries.
As wildfires continue threatening Turkey, lots of countries showed their condolences by sending airplanes to help fight the fires.
European Commission showed support by mobilizing 1 plane from Croatia and 2 from Spain.
Azerbaijan sent a helicopter and a unit of firefighters while Iran deployed two helicopters and a plane.
The number has reached to 18 with the helicopters arriving in the country from Russia Ukraine and Qatar.
Turkish president Erdoğan thanked the countries for providing full support for the fight against wildfires.
Turkey lit the first gas flare in the Sakarya Gas Field located in the Black Sea
Turkey's largest gas find, totaling 405 billion cubic meters , was discovered last year by the country's drillship Fatih in the Sakarya Gas Field located in the Black Sea.
Last month, Turkey announced a second discovery of 135 billion cubic meters, bringing the total gas discovery to 540 billion cubic meters.
The gas was burned off at a ceremony that took place in Sakarya Gas Field,with the attendance of President Erdoğan.
With the introduction of Black Sea gas in the near future, Turkey will significantly reduce the dependence on foreign sources.
The gas, which passed the test successfully, is scheduled to be put into use in 2023.

Turkey continues to win medals at Tokyo Olympics.
The 22 year old Turkish archer Mete Gazoz won the men's individual archery final,defeating Italy's 6-4.
With this achievement, he became the first Turkish archer in history to win an Olympic medal in archery.
This way, archercy became the seventh sports branch that brought medals to Turkey at the Olympics.
Meanwhile, national wrestlers , Reza Kayaalp and Yasemin Adar made history with two bronze medals.
This success made Yasemin Adar the first Turkish female wrestler to recieve an Olympic medal.
Ferhat Arican also brought Turkey its first Olympic medal with bronze in artistic gymnastics