Weekly Turkey Report (28 May-4 June 2021)
Weekly Turkey Report (28 May-4 June 2021)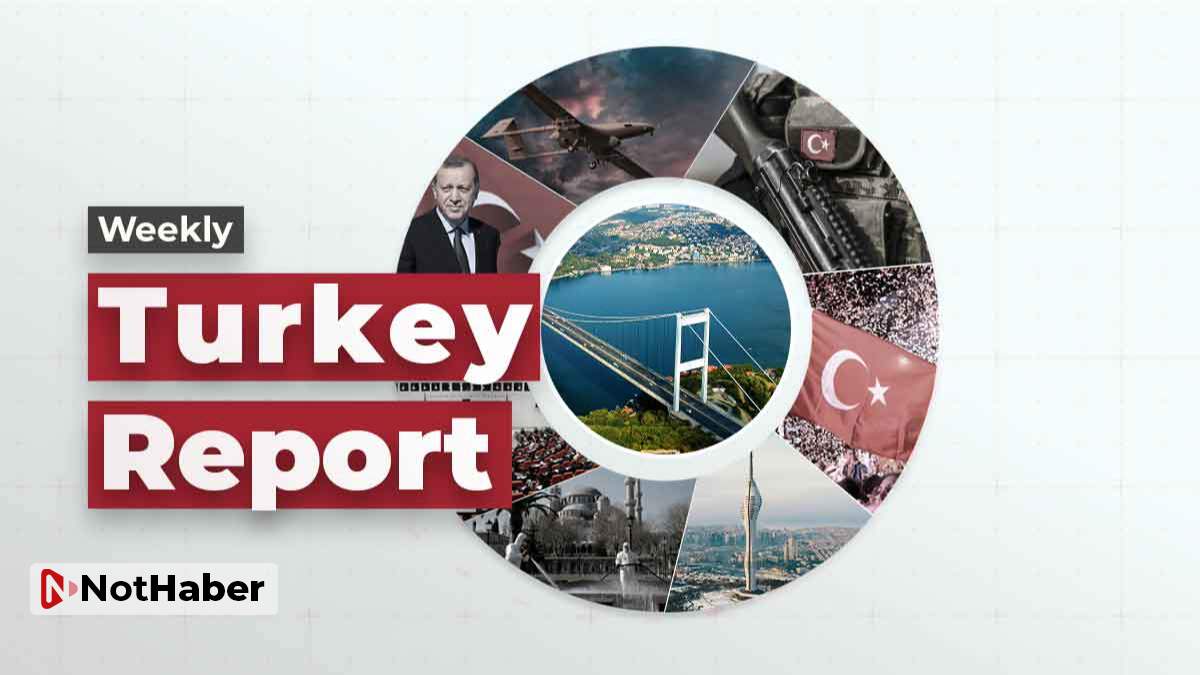 Turkey's President Erdoğan  meets US president Joe Biden,Contemporary Art Fair opens door for art lovers in İstanbul and more…
Turkey's President Erdogan is expected to meet US president Biden on the sidelines of the June 14 NATO leaders summit in Brussels.
The Turkish president said he will discuss the recent tensions between the US and Turkey with his American counterpart in the upcoming NATO leaders summit.
In a late night interview with national broadcaster TRT, Erdogan said "preliminary preparations" have been made ahead of the meeting.
Art enthusiasts meet in-person in Turkey's largest city between June 1 and 6.
Istanbul Contemporary Art Fair, which has gathered works of over 1,000 local and foreign artists, opened its doors on Monday.
More than 100 galleries, local governments, civil initiatives, associations, museums, and universities are taking place at the fair in Istanbul.
Opening its doors to a new season, Contemporary Istanbul aims at revisiting art and emphasizing its healing power by featuring digital and new media art.
Ayse Begüm Onbaşı won the gold medal at the Aerobic Gymnastics World Championships.
The 19-year-old athlete scored 21.850 to get the first place in the Individual Women's final.
The athlete, who won her first world title in the senior category, was named the best athlete in the organization and was also honored by the International Gymnastics Federation.
Anadolu Efes won the 2021 Turkish Airlines EuroLeague title.
Being the last finalist of the championship game, Anadolu Efes, faced Barcelona in the championship match of the Final Four in Cologne, Germany .
The team won its second Europian Cup title after 25 years by defeating Barcelona 86-81 in Sunday's final.
That achievement made Anadolu Efes the second Turkish team to win this trophy after Fenerbahce were crowned the EuroLeague champions in 2017.
Turkey has been in a gradual normalization process since May 17th. after a 17-day lockdown.
With the gradual easing of restrictions following a nearly three-week lockdown, the relative decrease in the number of cases and deaths has continued significantly which indicates that the measures have achieved their purpose.
With the gradual normalisation plan, restaurant and cafes are partially reopened,curfew hours are shortened and primary school students returned to classrooms.
The tally of COVID-19 vaccines administrated in Turkey topped 29.5 million this week as the country's vaccination drive continues at full speed
Health Minister Fahrettin Koca continued to urge the society to get vaccinated, saying this summer would hopefully be the last one in which people had to wear masks.