Weekly Turkey Report (23-30 July) Baku Declaration is accepted, Turkey wins Olympic medals…
Weekly Turkey Report (23-30 July) Baku Declaration is accepted, Turkey wins Olympic medals…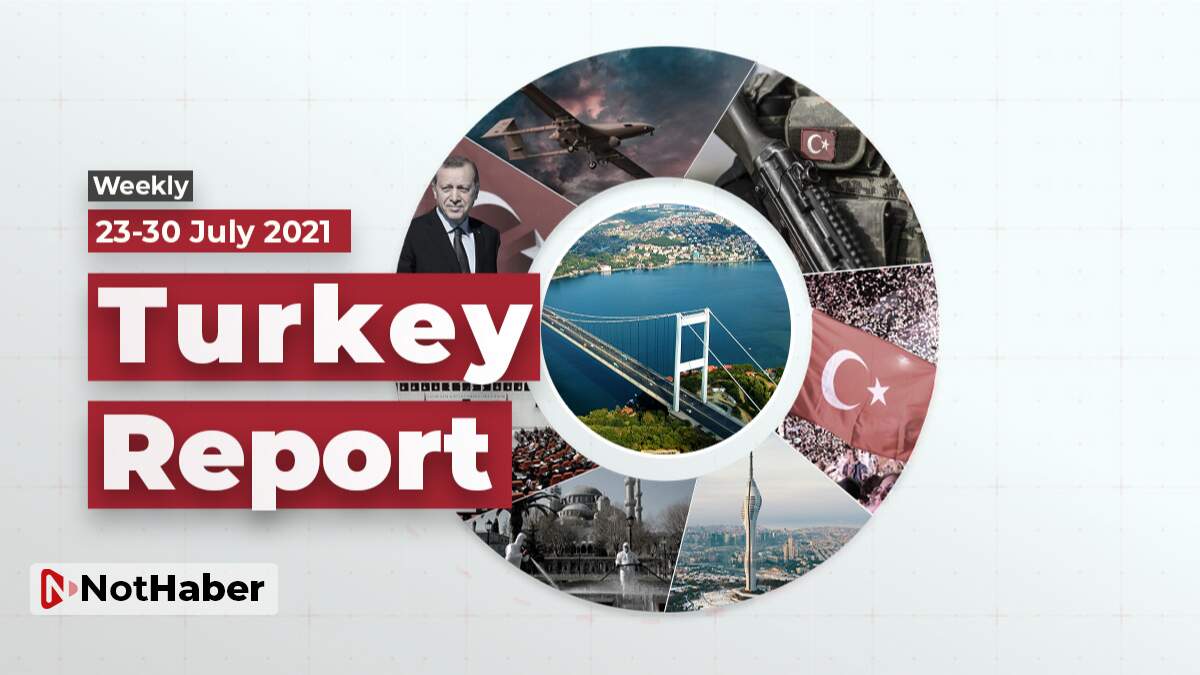 Turkey starts to win the first medal of the Tokyo Olympics, the Arslantepe Mound becomes a World Heritage and more…
The first meeting of the Heads of the Trilateral Parliament was held in Baku with the participation of the parliament speakers of Turkey,Azerbaijan and Pakistan.
Turkish Parliament President Sentop expressed great satisfaction to be in Baku and said that they defined the deep-rooted relations between the three countries a friendship and brotherhood.
Following the meeting the parliament speakers accepted the Baku Declaration in a ceremony.
The declaration points out the fact that the cooperation among the three countries must be strengthened. It also emphasizes the countries' roles in building a peaceful and stable environment in their regions.
Turkey has started the 2020 Olympics journey with great success.
National taekwondo athlete Hakan Reçber ,competed at the men's 68 kilogram competition and won the bronze medal.
With this achievement the 22-year-old champion brought the 92nd olympic medal in Turkey's Olympics history.
While Hakan became the 6th different taekwondo player to receive an Olympic medal for Turkey ,Hatice Kübra İlgün made history as the 7th name by winning bronze in the women's 57-kilogram competition.
The Arslantepe Mound has been listed on the UNESCO World Heritage List.
Arslantepe which was on the Unesco Tentative list since 2014, is now officially a World heritage,becoming Turkey's 19th asset on the list.
Located at the crossroads of the main civilizations of the Near East, Arslantepe is among the historical sites that have embraced mankind for thousands of years with its high agricultural potential and wetlands.
The long history of the site reveals the fundamental changes in the formation process,such as the birth of hierarchical societies, in connection with the contemporary developments in Mesopotamian and Eastern Anatolian societies.
A modular wall will be constructed along the Turkish-Iranian border, to ensure security.
The wall will be 295-kilometer long, encompassing the entire border.
It is hoped that the Wall will prevent illegal crossings and smuggling activities as well as preventing terrorists from infiltrating.
In addition to the wall construction, there will be 58 watchtowers and 45 communication towers. Towers will be equipped with thermal cameras, radars, sensors, and fire control systems
The authorities expect a section of 64 kilometers to be ready by the end of the year.
The Turkish Diyanet Foundation will provide clean water to thousands of people in Guinea by building water wells.
Since its formation, the Foundation has already constructed several water wells a lot of countries to help the people in need.
This year, they are preparing to drill water wells to help overcome the water shortage in Guinea which is one of the world's poorest countries with a population of more than 13 million.
The wells are equipped with eight taps and a water tank with a storage capacity of 5 tons of water, and they can produce their own energy with solar panels.