Weekly Turkey Report (18 -25 June 2021) US delegation visits Turkey... 'Turkovac' is on the way...
Weekly Turkey Report (18 -25 June 2021) US delegation visits Turkey... 'Turkovac' is on the way...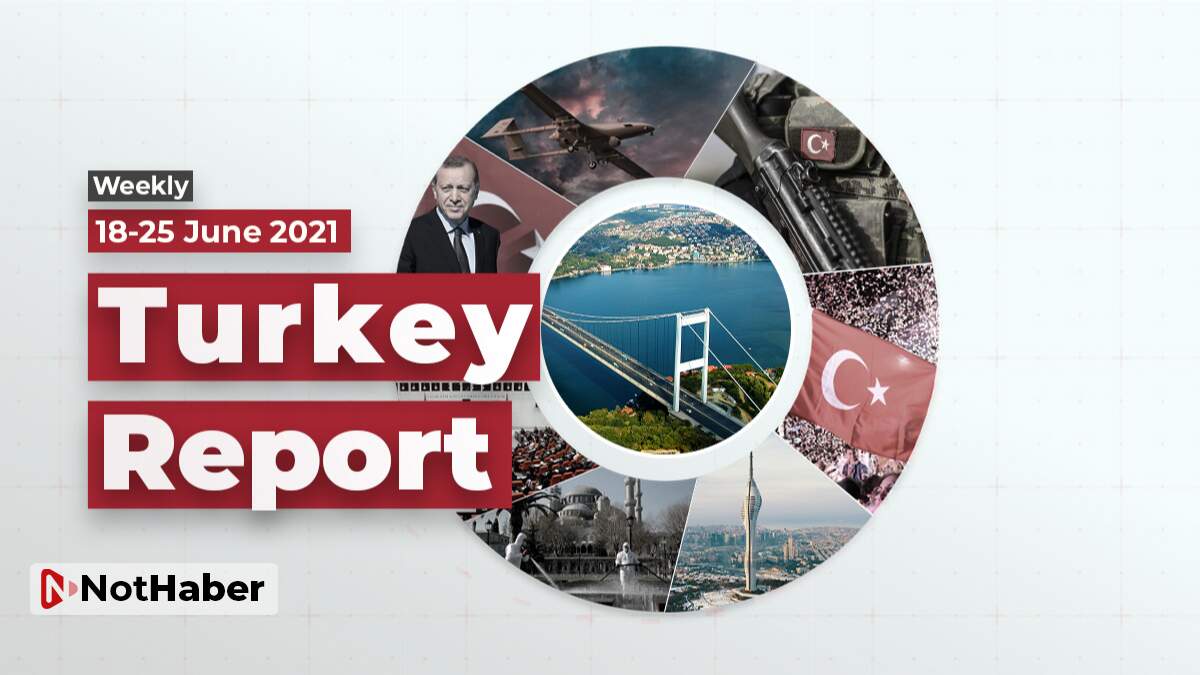 Turkey introduce its indigenous Covid-19 vaccine,US delegation visits Turkey and more…
A delegation from the U.S visit Turkey to discuss the security of Kabul International Airport.
It is reported that the delegation arrived in Turkey on thursday,and talks are continued to discuss progress on efforts to keep Kabul International Airport operational.
Turkish Defence Minister Hulusi Akar talked about the topic,saying that they want to achieve appropriate results for the interests of Turkey and Afghanistan,and added that they are working for this.
Turkey introduced its indigenous Covid-19 vaccine Turkovac.
Within the scope of the fight against Covid-19, Turkey's indigenous inactive Covid-19 vaccine "TURKOVAC" reached phase-3 in 7 months.
Turkey's hand will be strengthened in the fight against the pandemic with the introduction of mass production of the vaccine.
Additionally, over the last seven days, Turkey has been the number one country in the world surpassing China and Germany in giving the most COVID-19 vaccines per 100 people.
The first group of Russian tourists arrived in Turkey's southern province of Antalya.
On April 15, Russia had temporarily suspended regular and charter flights with Turkey due to COVID-19 concerns. After a two-month break, Russian tourists started to come to Turkey again,boosting hopes for its tourism sector.
The first plane from Moscow arrived at Antalya airport, carrying 132 passengers.
The tourists expressed their gladness for having arrived in Turkey after the lifting restrictions.
Turkish-German scientists won the most prestigious science award for their contributions to creating COVID-19 vaccines.
Uğur Şahin and Özlem Türeci are cofounders of the German company BioNTech, and also a husband-and-wife team who surprised the world when they announced that the vaccine they developed was more than 90% effective at preventing COVID-19.
They are now among the seven scientists to win a Princess of Asturias Award for Technical and Scientific Research.
Turkey's national men's volleyball team beat Ukraine to become winner of CEV Volleyball European Golden League 2021 .
The National Men's Volleyball Team defeated Ukraine 3-1 in the final of the tournament in Belgium to win the undefeated title.
The team won all league games, defeating Estonia in the semifinals and Ukraine in the final to win the title for the second consecutive year.